FEATURED RECOMMENDED VENDORS
ACTORS/TALENT
Search actors by gender, age range, type, languages spoken, union status and more.  Click here.
AUDIO ENGINEERS AND SOUND EDITING
1.  Ray Lanuza, Sound Editing
https://www.facebook.com/Ray.Lanuza.AVTech/
2.  Phantom Power, Audio Engineers
Click here for more information.
3.  Artem Kulakov, Audio Recording
k_artem@usa.com
CAMERAS AND PRODUCTION RENTALS AND SUPPLIES
1.  Adorama
Best known retailer for photo, video, and imaging products.
COACHING FOR ACTORS / CASTING SERVICES
1.  Caitlin Jones, Casting Director for Liz Lewis Casting
http://www.lizlewis.com/about/
2.  Claudia Bloom
Mention you are a FILM LAB MEMBER or SHOOTOUT competitor and get 10% off!
3.  Wayne Chang Casting
DPs
1.  Conor Stratton
2.  Hideki Shiota
https://vimeo.com/hidekishiota
3.  Johnny Tsang
EWP MEDIA INC
TAG | Media Entertainment
917.518.0122
Jtsang1015@gmail.com
IG: JohnnyTsang_DP
EDITING
1.  Jasmine Lewis, Owner of iEDIT CREATIONS
20% OFF DISCOUNT FOR FILM LAB MEMBERS - mention before booking.  Good for any promotional video.
Contact: (770) 572 -3381
INSTAGRAM: @iEDIT CREATIONS 
WEBSITE: www.ieditcreations.info
2.  Jodi Lin
Email:  jodilinedits@gmail.com
3.  Justin Lee of Standard Productions, http://www.standardproduction.com/
*Justin was the 2014 72 Hour Shootout Coordinator
4.  Ryan Hayward, http://www.def6video.com/talent/ryan-hayward/
*Ryan Hayward edited the best-reviewed season of the series Film Lab Presents
5.  Jatin Chhugani
*Jatin edited the 2014 72 Hour Shootout festival premiere
GAFFERS
1.  Ray Lanuza
https://www.facebook.com/Ray.Lanuza.AVTech/
GRAPHIC DESIGN ARTISTS

1.  Akil Grant
https://akil-grant.squarespace.com
2.  Elliot Gerard
(646) 924-8285
**Please scroll down to see samples of Elliot Gerard's work and clients**
LOCATIONS
1.  Claudia Bloom
claudia_bloom@yahoo.com
917 449 2529 
Mention you are a 72 Hour Shootout filmmaker / Film Lab member!  Prices are reasonable and depend on number of crew, days and hours needed.  Many locations in the Rockaways!  Bars, boutiques and kid's stores also available!
MAKEUP SERVICES
1.  Chantee Walker-Holmes
Makeup Artist specializing in fashion, bridal, film, and video
C. 908 380 8090
Email: tayeyes4978@yahoo.com
MUSICAL/SCORING
1.  Nick Stubblefield
http://stubblefieldproductions.com
TRANSLATION SERVICES and LANGUAGE ASSISTANCE
1.  aLanguageBank
Multilingual content management company providing translation, interpretation, multimedia services, and cultural consulting.
2.  The International Dialects of English Archive 
Created in 1997 as the first online archive of primary-source recordings of English-language dialects and accents as heard around the world, this free resource is the brainchild of Paul Meier and a go-to resource for actors.
http://www.dialectsarchive.com
WARDROBE AND STYLING
1.  Jeremy Myers
Learn more about Jeremy Myers' clients here.
2.  Mahima Saigal

Camera Equipment and Supplies:  http://www.fotocare.com

Camera Rentals:  http://www.csirentals.com
Scoring/Musical:  http://stubblefieldproductions.com
Stunts:  The Stunt Farm (Lane Leavitt) http://www.stuntrev.com/stuntteam.htm
Writing Resources
Screenplay and Directing Workshops:  The Film Lab Unfinished Works program.  Click here or email UnfinishedWorks@film-lab.org
Filmmaking competition with mentorship opportunities, advance training workshops, celebrity judges, and East and West Coast film festival screenings:  The 72 Hour Shootout!  Learn more here.
The Asian American Film Lab Actor Directory
Tech / Sound Engineering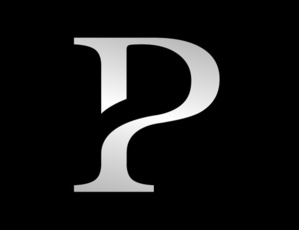 PHANTOM POWER Audio and Sound Design and Engineering, New York, New York
72 Hour Shootout Filmmaking Competition Survival Guide.  Packed with tips, tricks and techniques for filmmakers, this useful guide is the perfect for filmmakers competing in the 72 Hour Shootout and for general advice and guidance!